Oct 1, 2018
Arcarithm to provide US Army with Situational Awareness for Unmanned Systems in GPS-Denied Situations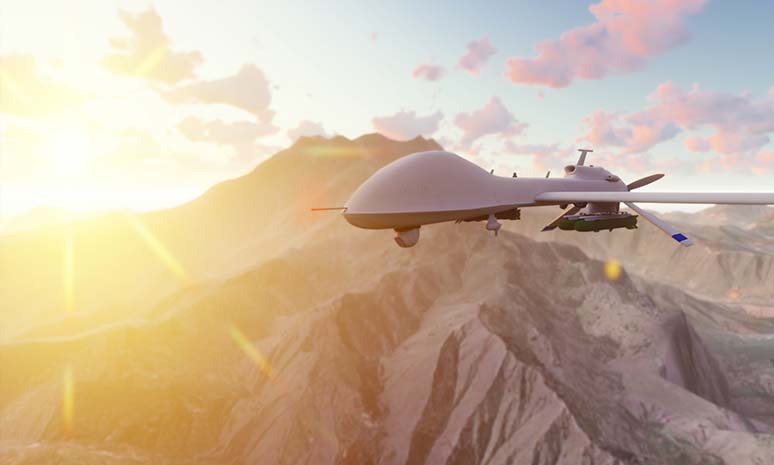 HUNTSVILLE, AL – ARCARITHM'S, Inc. (ARCARITHM) was awarded an Indefinite Delivery Indefinite Quantity, five year contract from the U.S. Army Contracting Command – New Jersey to develop new ways to enable unmanned systems to sense and navigate in areas where Global Positioning System (GPS) satellite navigation is unavailable or jammed. The Autonomous Unmanned Systems Teaming and Collaboration In GPS-Denied Environments (AUSTC) contract will focus on identifying and maturing revolutionary and game-changing autonomous unmanned systems sensing and collaborating architectures and related components necessary for today's GPS-denied target-defeat system platforms.
ARCARITHM'S President/CEO, Randy Riley, stated, "The AUSTC effort will leverage ARCARITHM'S experience in Artificial Intelligence, Command and Control, System of Systems Integration, Sensor/Weapon Technologies, and Prototyping/Fabrication capabilities. Much of the work will be performed at ARCARITHM'S Artificial Intelligence Laboratory in Huntsville, Alabama. "The AUSTC program builds on ARCARITHM'S expertise in delivering intelligent, distributed situational awareness and response technology to various branches of the US military.
ARCARITHM'S will provide engineering services, hardware, and software development for existing and new AUSTC technologies. The effort will involve design, development, prototyping, testing, and deployment of AUSTC technology for situational awareness, collaboration, and engagement for unmanned system autonomy, 3D and 4D mapping, localization, target identification, tracking, collective 3D visualization, advanced real-time analysis, GPS-denied environment radio communications networks, target engagement, and collaboration.
The technologies developed under the AUSTC project will be applicable to small unmanned aerial vehicles (SUAVs), unmanned underwater vehicles (UUVs), and unmanned ground vehicles (UGVs) – particularly those that will be involved in attacking sensitive targets like nuclear, biological, and chemical weapons labs.
For More Information Contact: Randy Riley - 866-533-1999
About Arcarithm
Arcarithm is a proven leader in Artificial Intelligence-based solutions for commercial and defense markets. Founded in 2012, Arcarithm proprietary machine learning, natural language processing, deep learning and expert systems solutions range from individual products to turnkey platforms. Arcarithm has successfully used AI to automatically detect manned and unmanned aircraft, guns, tanks, people, automobiles and military vehicles.
For More Information:
Contact Arcarithm Marketing at:
866-533-1999
info@arcarithm.com