Exigent®-DR is a proven artificially intelligent-based drone recognition capability to identify drones and automatically send information to security resources without a human in the loop.
DETECT — autonomously detects drones against any background, day or night.
IDENTIFY — instantly analyzes imagery using AI algorithms to determine type of drone.
ALERT — automatically notifies security officials via text message or email showing location and type of drone.
TRACK — follows the drone's location in real time.
Designed for airports, military bases, sports arenas and other outdoor venues. Artificial intelligence-based capability detects drones day or night, at a distance that allows effective security response. Integrates with an EOIR camera system via an artificially intelligent equipped computer. Automatically notifies security resources to provide faster response time and take defensive and offensive action. Tracks the drone location in real time to provide a better defense.
View Video Demostration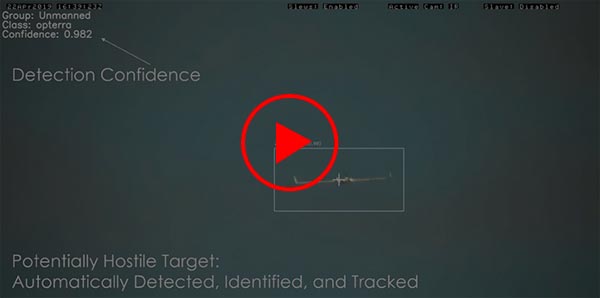 ---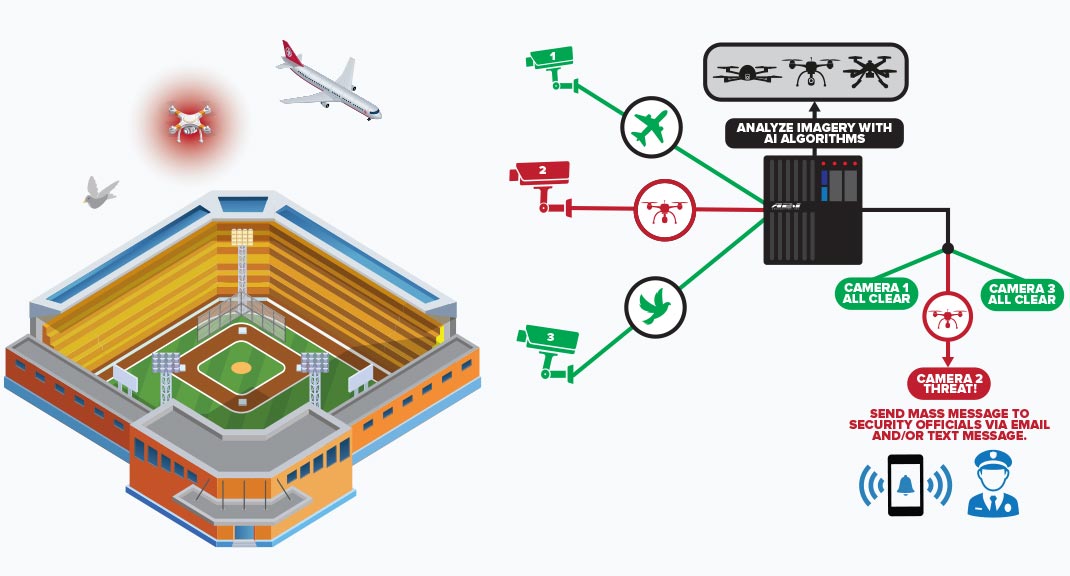 ---
Even dedicated security professionals using the best camera system can't provide 100% real-time observation. A pro-active solution is needed to detect drone threats in public areas to allow an effective defense. Exigent-DR, an artificial intelligence-based drone detection capability developed by Arcarithm for the US Army, offers that solution.