Jul 8, 2022
Arcarithm® spin-off Exigent® to expand gun and drone detection for commercial applications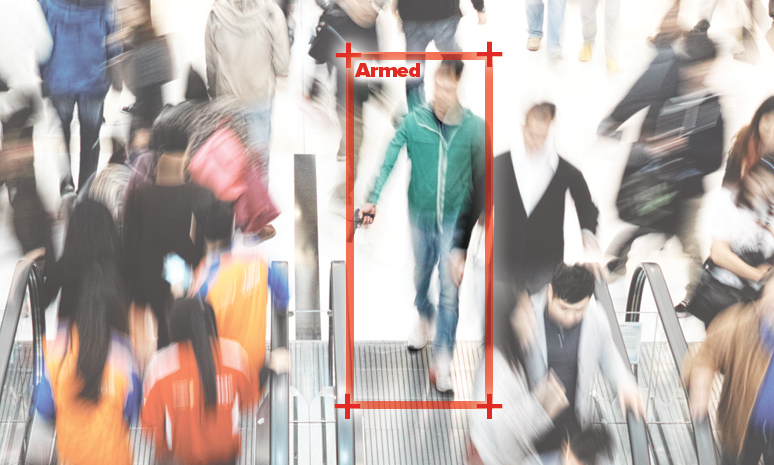 Huntsville, AL – Arcarithm® has announced the formation of Exigent®, a wholly-owned subsidiary, to leverage Arcarithm's advanced artificial intelligence technology developed for the US Army. Exigent will focus on commercial applications of the company's AI-based detection products for guns, drones and other threats.
In establishing Exigent as a separate company, Arcarithm President and CEO Randy Riley noted the company's technology provides the ability to autonomously detect and identity gun and drone threats, and alert users automatically for commercial markets.
"Today's world is consumed with digital images, but prior to our technology the ability to detect and identity those images quickly and efficiently for security response was limited. The AI-based computer vision capability we built for the military has tremendous potential to to save lives and property," Riley said.
As a separate company, Exigent will have the ability to expand the benefits of Arcarithm's unique AI capabilities. Besides computer vision technology, the new company will incorporate advanced expertise in deep learning and big data analysis among others. 
"One of the big problems with computer vision detection is false positives, which require a human in the loop to verify if a threat is valid prior to sending an alert. The Arcarithm and Exigent advanced technology solves that problem and allows autonomous real-time response," Riley said.
---
ABOUT EXIGENT
As a security-focused company within the Arcarithm family, Exigent provides proven AI-based solutions to protect against threats including guns and drones (also known as Unmanned Aerial Systems or UAS). By leveraging deep learning and long-short-term memory networks to analyze sensor data, Exigent uses proprietary computer vision technology to extend the benefits of AI to commercial security applications. More information is available at exigent-xr.com.
About Arcarithm
Arcarithm is a proven leader in Artificial Intelligence-based solutions for commercial and defense markets. Founded in 2012, Arcarithm proprietary machine learning, natural language processing, deep learning and expert systems solutions range from individual products to turnkey platforms. Arcarithm has successfully used AI to automatically detect manned and unmanned aircraft, guns, tanks, people, automobiles and military vehicles.
For More Information:
Contact Arcarithm Marketing at:
866-533-1999
info@arcarithm.com